Cleaning your LEGO bricks and parts is really easy! We recommend that you clean your LEGO parts by hand using water no hotter than 104°F / 40°C and a soft cloth or sponge. Higher temperatures may affect the quality of the parts. You can add a mild detergent to the water - please rinse them well with clear water afterwards and you're done!

A word of warning! Please don't put your LEGO pieces in the washing machine or dishwasher, and don't try to dry them in the oven, the microwave or with a hair dryer. Also, don't leave them in direct sunlight to dry. When the bricks get really hot they may change shape, which means they won't work anymore!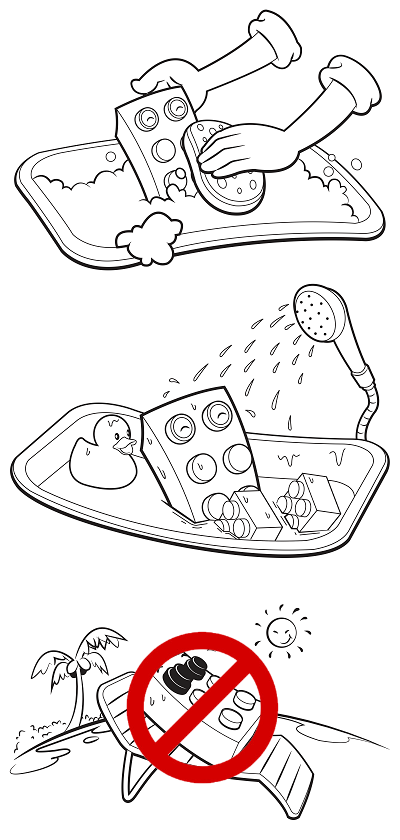 The contents of this Help Center article has been copied from LEGO's Help Center for demo uses.
LEGO, the LEGO logo, the Minifigure, DUPLO, LEGENDS OF CHIMA, NINJAGO, BIONICLE, MINDSTORMS and MIXELS are trademarks and copyrights of the LEGO Group. ©2022 The LEGO Group.